We Offer Mobile Tree Debris & Wood Grinding Services
With over 45 years in the wood grinding business, we can dispose of tree debris quickly and conveniently and we can come to you!

Rid your job site or facility of unwanted wood waste with our on-site grinding services utilizing our 2023 Vermeer Tub Grinder 6800 1000 HP horizontal on tracks or our 2018 state-of-the-art mobile Roto Chopper FB66 755hp Grinder. These machines allow us to grind logs and brush more efficiently than our competition. The Roto Chopper is on tracks to make moving around your site safe and efficient.

We can either haul away all wood waste material leaving you with a clean site, or you can save money and we can leave it on site.

We offer by the hour pricing or by the finished yard using our GEM 2.0 measuring system with 98.5% accuracy.
When a very devastating wind storm blew through the City of Duluth in the summer of 2016, during the height of tourist season, it also affected a great deal of the City's boulevard, park and homeowner's trees. The City of Duluth jumped immediately into action and started clearing the roads and City parks and assisted the thousands of citizens who also lost trees and needed a place to haul them to. The City's Parks Department set up two disposal sites to allow homeowners and City workers to dump the storm damage tree debris. Tens of thousands of yards of tree debris were hauled into these sites totaling well over 250,000 cubic yards of material. Sylvester Custom Grinding was contracted by the City to grind up all of this material into 4" mulch and haul it to the MN Power Biomass Wood-burning Co-generation Plant that is co-owned by the City of Duluth. The City was able to re-coop most of the funds spent on this project from the money they received from the finished mulch product being sold to the MN Power Plant.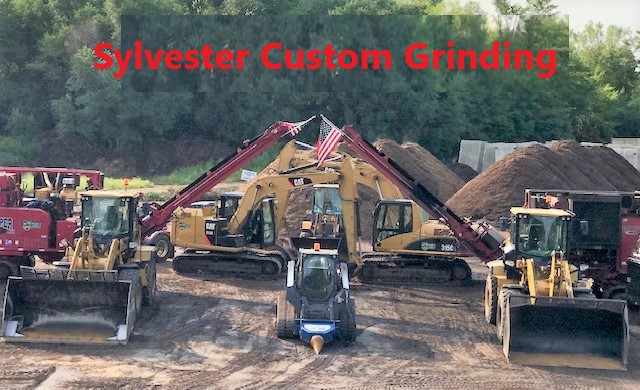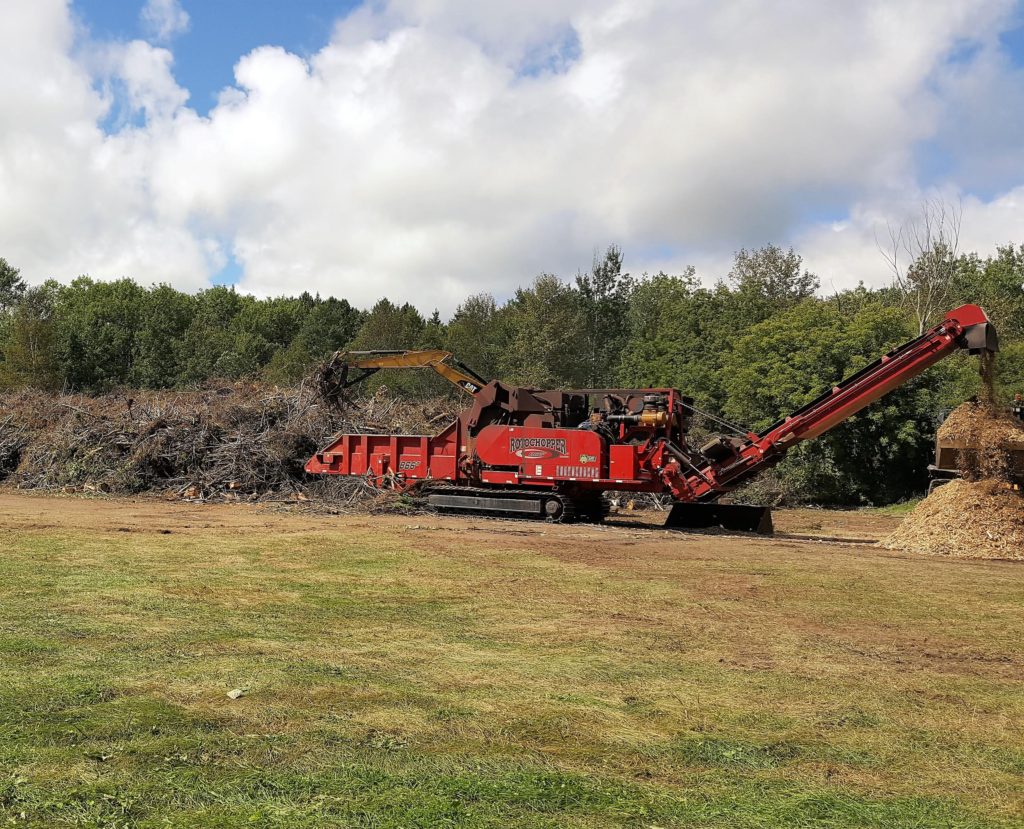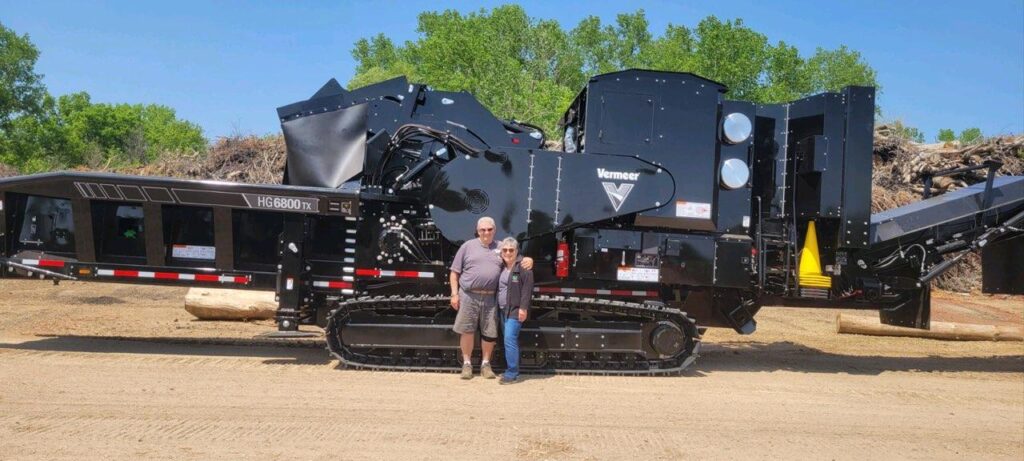 These photos were taken from above with a drone as we assisted the Wisconsin DNR with a wood grinding project.